ISBN: 978-1-257-06639-1
This book will make you ponder and want to be a better person. It will open your eyes to matters in life that you did not quite know about. Hopefully, it may help you have an urge to change things for the betterment of our world we live in. It will also entertain you with questions that may never have occurred to you, but Hartman makes the answers very clear. The beautiful graphic art designs enhance astounding poetic words that have extremely deep importance.
Other Books by this Author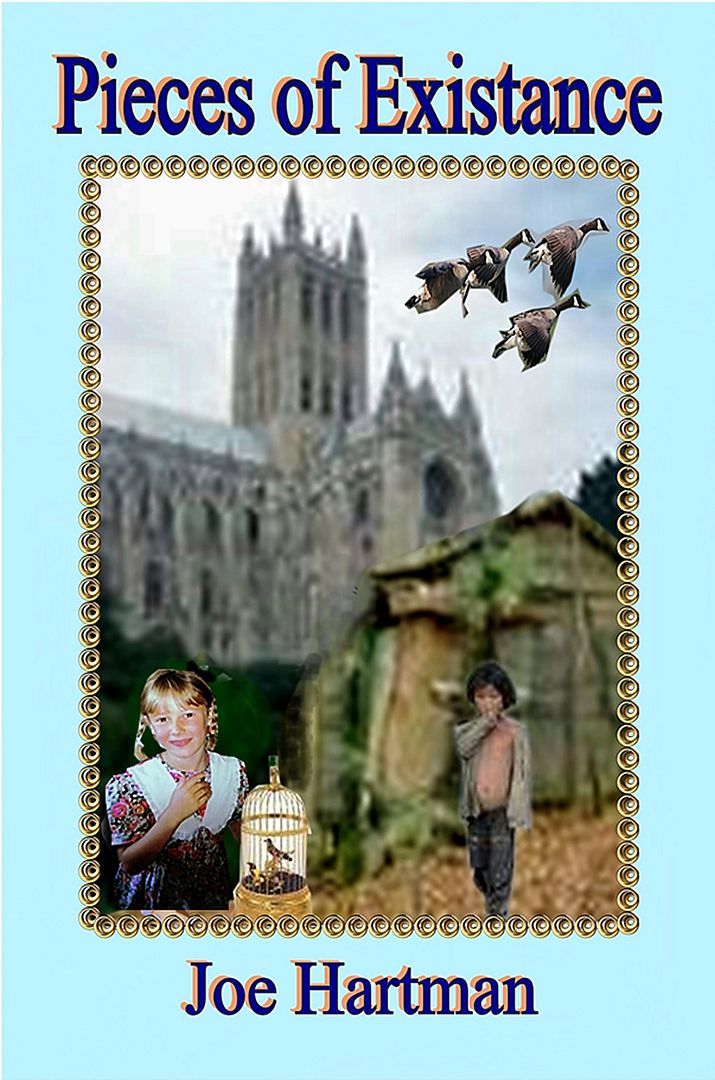 NOT A PWP BOOK!
Click Here to Buy Book:
http://www.lulu.com/product/paperback/pieces-of-existence/3081224?productTrackingContext=search_results/search_shelf/center/1
REVIEWS
A man who knows what poetry is about;
he wonders if it gives him clout.
A way to say what men don't dare;
writing with love to show we care.

Showing love, you can't live without.
A man who knows what poetry is about,
sees a locket can make dreams real.
Lose hate and God's love you'll feel.

Evil wins; it is what we choose.
Forgiveness will help us not lose.
A man who knows what poetry is about;
help the children is what he'll shout.

Words will make you learn, laugh and cry.
Family caring tells us why;
buy this man's book and leave it out.
A man who knows what poetry is about.

I highly recommend this book!
Daveda Gruber

5.0 out of 5 stars

The Man and His Journey Thru Life As it is not as we want, February 23, 2009

This review is from:

Pieces of Existence (Paperback)

It has been said that it is a poet's priveledge and duty to uplift mankind to see the great heights we can reach; to be societies conscience; Mr Hartman has written the most outstanding book of love and wisdom and understanding of our world which he sees more clearly than most; this is a wonderfully written book; for example his poem: "Say it out loud" about child abuse; do not keep it hidden shout it to the world so it may be stopped; i could go on about every poem but i entreat you to buy this book and have your conscience uplifted and your heart touched and your mind opened; Mr Hartman is a poet of great talent and a caring heart. Joree Williams

5.0 out of 5 stars

Fantastic Collection!, March 21, 2009

This review is from:

Pieces of Existence (Paperback)


Pieces of Existence

Pieces of puzzle written well,
In verse by poet that does tell,
Each to help those that are in need
Comfort felt as words were surreal,
Expressing a homeless appeal,
Showing his words can help to heal

Of wisdom his words were of life,
For within, we all have some strife

Expressing views that need be said,
X-ray vision putting to bed,
Illustrating how wars have bled
Soul is felt as he writes from core,
Trying to get his thought to soar
Enveloping at Heaven's door
Nothing but caring as you read,
Comfort felt as you do good deed,
Each of us teaching all our seed

By Christina R Jussaume copyright 2009

This poet has a great book for his first collection. He touches many subjects and writes mystical, realism and spiritual poetry. He touches many subjects such as wars, the homeless and the hungry children in our world. He writes well on all subjects and this book was a true delight for me to add to my poetry collection. Write on Joe! You have a book to be proud of. Christina R Jussaume Author/Poetess Member of Poetrywithpassion.com Great job Joe!