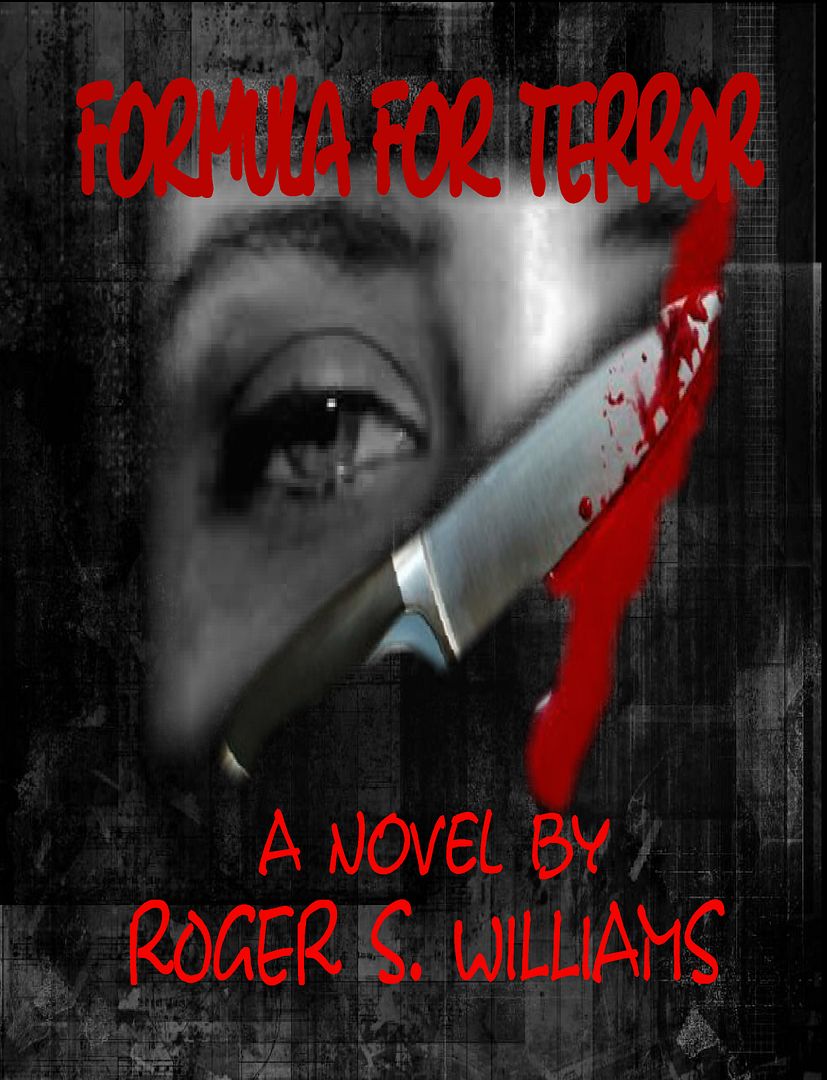 ISBN: 978-1-105-58237-0
Cover by: Graphic Art Designer Helen McManus

A young rookie lady police officer wants to see action. Well, she gets more than she asked for when a serial murder is at large and mutilated bodies of women are discovered. The FBI gets involved and the story moves from a small to town to San Francisco and to the stormy ocean's thunderous waves brought on by grueling storms. Boats and cars and police are not enough to keep up with murder, torture and rape. Money is one thing that is wanted but it doesn't satisfy the hunger of a psychotic killer whose friends like murder as well. Who will live and who will die is the question that is answered only as you read through till the end. This thriller will have you spell bound.

Mar. 6, 2012
By Publishing with Passion

This book will have you mesmerized from the minute you start to read it. Make sure you can distinguish between reality and fiction. There are some terrifying moments that you will go through on this journey with a lady police officer who is the main character. Dead woman will become common place. Mutilated bodies are a way of life because someone likes it that way. More killers surface and murder, torture, kidnapping and rape all become part of this story. From a small town to San Francisco, out to the ocean, the chase for killers takes you from place to place and hideout to hideout. Who will live and who will die and how? The answers all come together in the final chapter. This is a murder mystery you will not soon forget!

To Buy Click Here:

http://www.lulu.com/product/paperback/formula-for-terror/18937895

ISBN: 978-1-257-84484-5
Cover by: Graphic Art Designer Helen McManus

What would happen if you lived in a nice quiet community and terror started to erupt? Children have started to be murdered and chilling torture took place. Someone has made a list of victims. That list continues to grow. Roger S. Williams has a way of intriguing his audience with spine chilling action that takes his readers into the ghastly mind of a serial killer.
Reviews:
Jun. 20, 2011 By Publishing with Passion
The life of people living in a small quiet community becomes a horrific place when a serial killer starts to choose his victims. Children seem to be his favorites, at first, and torture is his game. Chills will run up your spine when you see through the eyes of a madman, yet do not know who he is. Roger S. Williams lets you try to solve the case as the characters unfold as you read through the pages of this intriguing murder novel.
To Buy Click Here:
http://www.lulu.com/product/paperback/the-butchers-list/16106868