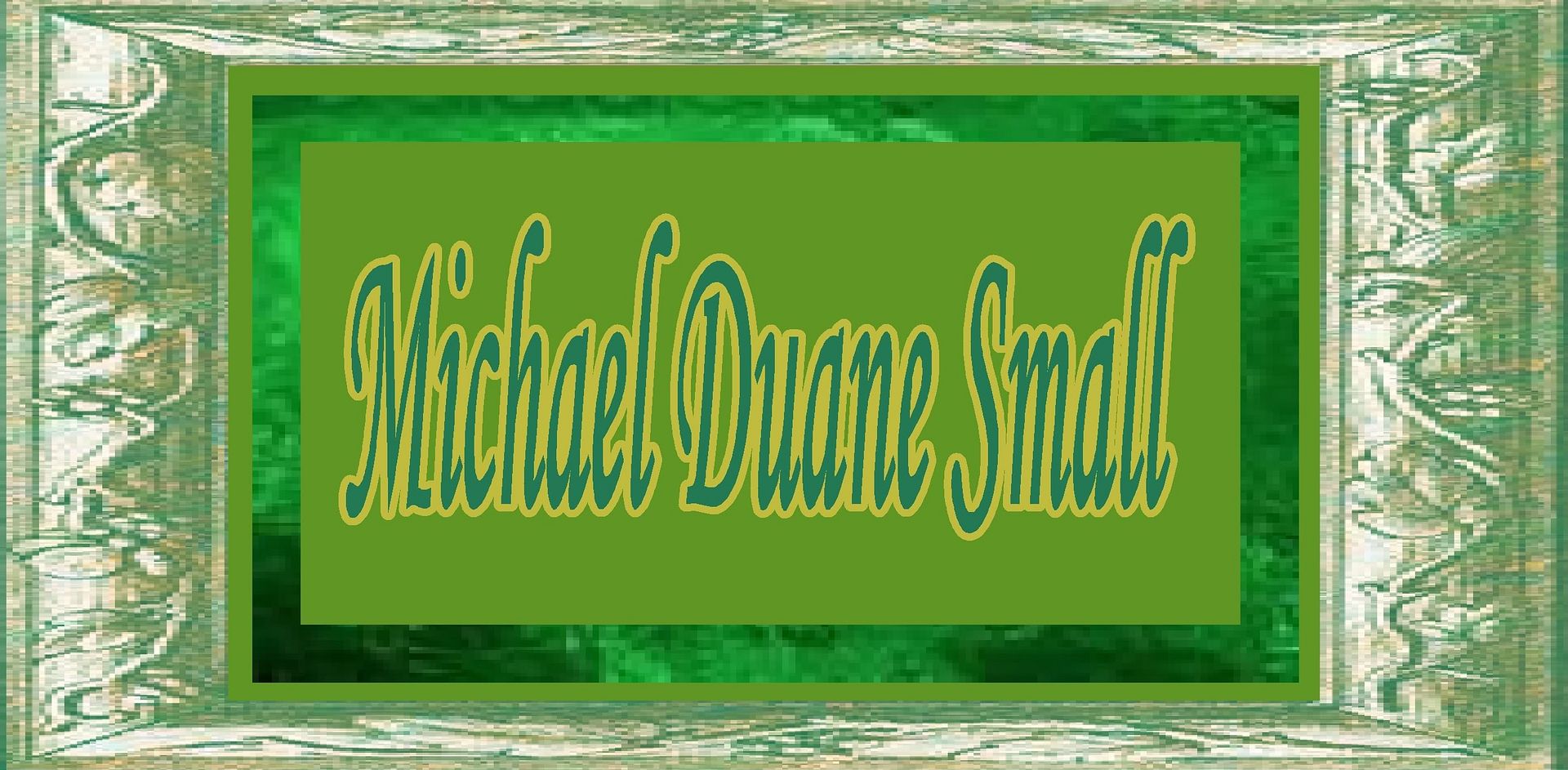 ISBN: 978-1-105-01725-4 (Soft Cover)
Cover by: Helen McManus and Daveda Gruber
You are about to learn from a veteran and true patriot about this county's needs. Embark on a journey you will not soon forget through the recesses of his mind of what you can see around the world and through myths and legends. On his travels as a truck driver, find out some of his personal moments. Gain knowledge of social and economic crisis from a man who has diligently studied politics. It is most remarkable what you will find within the pages of this book. Michael gives many comments to bring himself personally to the reader. This is not just another poetry book. This is a lesson you will not soon forget.
Aug. 23, 2011
Reading this book gives insight first, to an American veteran and his family. He takes you around the world and back and then lends you secrets to myths and legends. You get up close and personal with him as he shares with you as a big truck driver. Small's world is always open as he gives much commentary throughout the book. His remarkable stories of a war buddy and his death will touch any heart. He has an astonishingly intelligent look on politics and social and economic crisis. This book is not just poetry. It goes far beyond what we expect to read when we start to turn the pages.
Click Here to Buy Paperback:

Hard Cover ISBN: 978-1-257-94501-6
Soft Cover ISBN: 978-1-257-91177-6

Cover by: Helen McManus and Daveda Gruber
History and past politics have had a big impact on our lives today; most of us just do not realize it. We fail to understand the importance of past in our future. If people actually can earn more money, why is it that they cannot find the way to do so? Learn many historical facts and political views in this much anticipated book release. Learn how 'We the People' can re-gain control of our own destiny.



Jul. 13, 2011 By Publishing with Passion
This is one of the most informative books that can be read today or in the distant future. It takes you into a part of American history that along with conspiracy theories cannot be denied. There is some political poetry that goes along with the letter that will really have you thinking. The author's comments take you deeper into the whole book. If you like to know your politics and how America became the country she is today, I strongly recommend this book.


To Buy Paperback Book Click Here:
http://www.lulu.com/product/paperback/a-letter-to-the-class-of-65/16254601
To Buy Hardcover Copy with 16 Bonus Pages Click Here: