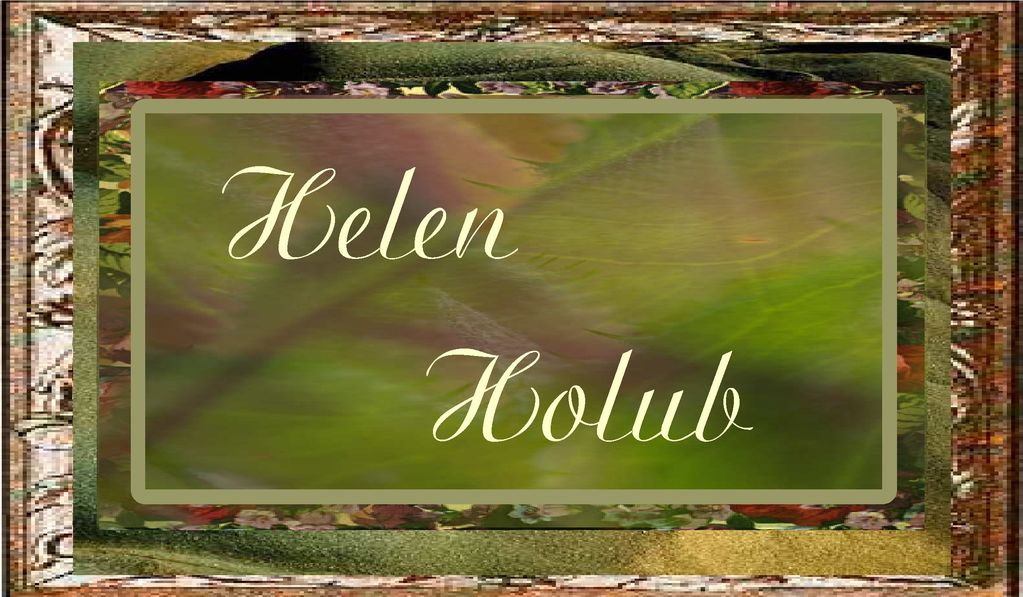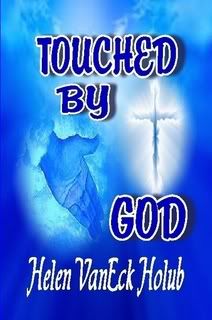 ISBN: 978-1-105-05330-6
Cover by: Graphic Art Designer: Daveda Gruber
Hold this book gently as it is full of precious words. This extremely talented writer has put her heart and soul into the creating of the material inside this book of spiritual poetry and some prose. She does something a little different by putting the poems in alphabetical order to make it easier to go back to find one when the reader wishes to re-read certain poems. You will want to go back to many. Helen has a way that makes words flow, soothing the reader, as they tell a story. You will be 'Touched by God' as Helen is. This book will be a great addition to any collection.
Sept. 10, 2011
I became involved in how VanEck Holub has a gift for tender wording. She tells us of the deaths of two children and other family members. She holds nothing back as she gives her heart and soul to God and is able to accept the tragedies in her life. This book makes one realize how blessed they really are with life around them. Helen explains why we should really believe there is no fear of death. There is joy in everlasting eternity. There is a bit of everything within the pages including some prose, holidays, a book review, family ties and much more.
Click Here to Buy!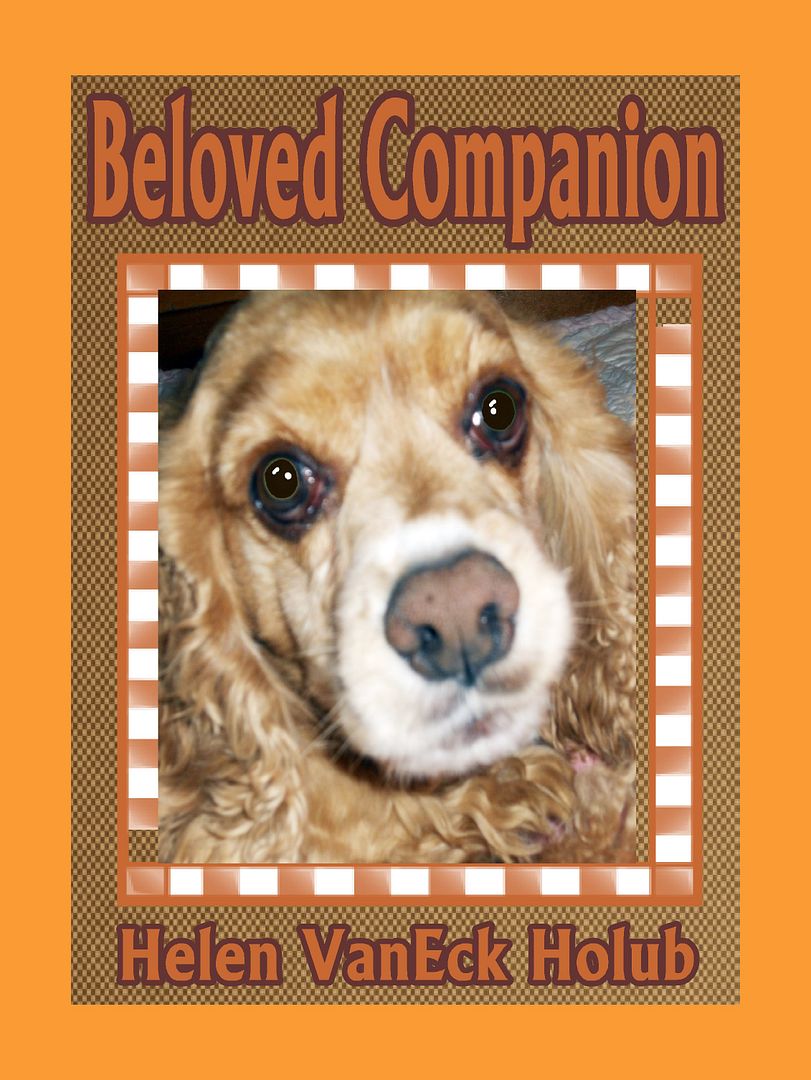 ISBN: 978-1-257-63213-8
This book is a wonderfully written tale that will capture the attention of a child through a boy named Jaimie and his love for dogs. If you love stories about animals, especially dogs, then this is the book for you. Find out, how a boy who went through some terrible experiences, found out what his real problem was through a loving family and the love of a dog.
Reviews:
Apr. 18, 2011 By Publishing with Passion
Not giving away the story, this is a touching tale of a young boy growing up, who has more than one terrible thing happen in his life. The story is one that reminded me of the classics like 'Lassie Come Home' or 'Old Yeller.' A boy and a dog can become wonderful friends, and this tale shows that. Helen VanEck Holub is a great writer of children's books. She has much practice telling tales to her children, grandchildren and great-grandchildren. Give a child the gift of a wonderful story that will touch many a heart.
Cover by Graphic Artist: Helen McManus
To Buy Click Here:
http://www.lulu.com/product/paperback/beloved-companion/15522573


ISBN: 978-0-557-99110-5
What would you do if you saw a big pail of peanut butter outside on someone's porch? Well, it seemed that some curious animals sniffed out that smell and came to see what it was. Join the animals and find out what happens in an exciting 'Caper' you will never forget!
Binding Perfect-bound Paperback
Interior Ink Full color
Dimensions (inches) 8.5 wide × 11.0 tall
Cover by Graphic Artist: Helen McManus
Reviews:

Dec. 19, 2010
This very entertaining book is one that children will adore. Animals and big pail of peanut Butter will keep any child turning the pages to find out what happens next. This is a delightful story to read to very young children and older ones will read it themselves with a desire to know the answer to the question, 'Who done it?' Treat a child to a wonderful story and see little faces light up with joy! The full color pictures and writing is delightful! Buy your favorite little ones a copy today!
To Buy COLOR VERSION Click Here:
To Buy BLACK AND WHITE Version Click Here:


Other Books by this Author