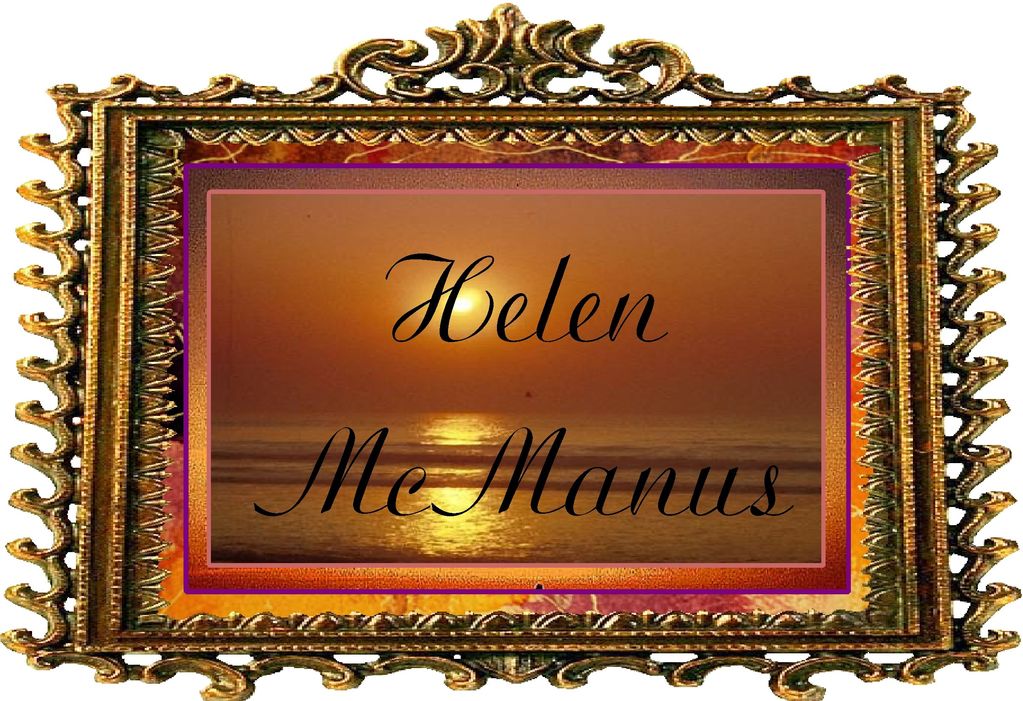 BOOKS by Helen McManus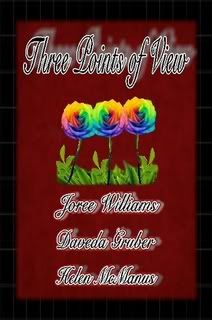 ISBN: 978-1-105-35410-6
Cover by: Helen McManus and Daveda Gruber

If ever you could be able to read the crème de la crème of poetry in one book, you have just touched upon it. Three incredible minds, the best of this era, take you to their own point of view on a given subject. See the extraordinary differences in how three each individual poet expresses her thoughts into words. The subjects have been randomly picked and a point of view from Williams, Gruber and McManus show you the diversity that poetry can have at its finest moments.



Dec. 13, 2011
By Publishing with Passion
This book contains some of the most remarkable poetry you will ever have the pleasure of reading. It is amazing how one subject can be written upon in three completely different ways. You will see how three of the most talented poets around give you such different ways of what they feel when a topic is put to them. A graphic art design accompanies the topic and three poems follow. This makes the book one of the most exciting and unique poetry books that anyone can read. It has some sadness, serious moods and humor all displayed with elegance in this extremely well formatted book. It is a must to add to any collection.



Click Here to Buy:
http://www.lulu.com/product/paperbac...-view/18750771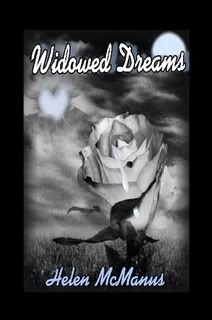 ISBN: 978-0-557-94827-7
Once in a blue moon, true love can come your way. This remarkable kind of love came to Helen McManus. All too soon, her beloved husband, Jim was suddenly taken away. He was an ex-Marine. This is an incredibly well thought out and written book. Follow the stages of grieving, coping, and finally healing. Helen's feelings are immersed into her charismatic writing. Her poetic talent will astound any reader. Learn how one woman accomplished coping through heart wrenching anguish. This book is a must read for anyone who has lost someone dear to them.
Click Here to Buy Soft Cover:
http://www.lulu.com/product/paperback/widowed-dreams/14253074?productTrackingContext=product_view/recently_viewed/left/1
ISBN: 978-0-557-94906-9
Click Here to Buy Hard Cover:
http://www.lulu.com/product/hardcover/widowed-dreams/14253544?productTrackingContext=product_view/recently_viewed/left/1
Cover by: Graphic Art Designer: Helen McManus
Example of Reviews:
Dec. 8, 2010 By Publishing with Passion
There are those of us who have survived the loss of a loved one. It is never an easy road to travel. This is an extremely well written poetic journey that takes the reader from grieving and coping to healing. It tells sad remembrances of Valentine's Day and Christmas, just to mention two, without her beloved husband Jim McManus. This beautifully written piece of work lets you walk through tearful years with a lovely woman, with an enduring heart, who has unfortunately suffered such grief. Helen expresses her love, in a genuine way, straight from her heart. I recommend this book because it has helped me, personally. If ever there was a book that could help others cope with loss, this is it.
Widowed Dreams
Losing a loved one will engulf you with pain.
Your life can become saddened under much strain.
As time passes, your heart then begins to heal.
Numbness starts to lesson; we begin to feel.
I have a friend who has suffered from a loss.
Her faith is strong for He who died on the cross.
You can learn from Helen how to deal with death;
just open the cover and take a big breath.
Helen's words will let you know, you're not alone.
Ways to deal with your problems are clearly shown.
Within the words of this superb book she wrote,
you'll find pure wisdom that everyone should note.
I bought this great book to treasure for myself.
This was not something that is kept for oneself.
I bought another for a lady named Fran.
Fran holds it so dear; her life has a new plan.
Daveda Gruber
October 25, 2007



5.0 out of 5 stars

A Widow's Handbook

This review is from:

Widowed Dreams (Hardcover)

Mrs McManus lost her husband and out of that pain and trying to move on in her life has come this exquisitely written book; each poem is a gem of literary achivement; each poem touches your heart; Two poems I think that express her grief are "Rain" and "Weeping Sky" Mrs McManus writes of the support of her family and friends; if you have lost a loved one this book you need on your shelves; it will inspire you as none other; Joree Williams

5.0 out of 5 stars

Helen McManus' "Widowed Dreams",

This review is from:

Widowed Dreams (Hardcover)

Helen McManus is an excellent poetess. This book "Widowed Dreams"Widowed Dreams is excellent for anyone who enjoys poetry. She offers comfort for the bereaved, yet showcases her strength and talent after losing her beloved husband suddenly.This is not just a book to collect dust on the shelf, but one that you will read again and again to obtain inspiration and hope. Kudos to Helen McManus
Buy this book, you will not be disappointed!
~ilive2writepoetry~

5.0 out of 5 stars

GREAT READ

This review is from:

Widowed Dreams (Hardcover)

THIS WONDERFULLY WRITTEN BOOK WOULD BE A GREAT READ FOR ANYONE LOOKING TO CONSOLE SOMEONE AFTER THE LOSS OF A LOVED ONE. HELEN MCMANUS REALLY POURS OUT HER HEART AND SOLE AND CAPTURES REAL EMOTION WHEN SPEAKING OF HER LOSS. THIS HAS REALLY HELPED ME...I HOPE ANYONE WHO BUYS THIS GETS THE SAME RELIEF THAT I DID. THANKS HELEN
KRISTIE
5.0 out of 5 stars

A Must Have

This review is from:

Widowed Dreams (Hardcover)

If you have ever lost a loved one, know someone who has or simply enjoys poetry you will not be disappointed with this book. Helen is a very talented author that takes you on her journey through life after the loss of her husband. I own this book myself and would recommend it to everyone who enjoys a good read!
5.0 out of 5 stars

Dream through her eyes,

This review is from:

Widowed Dreams (Hardcover)

Helen McManus has a talent for writing and helping others. Widowed Dreams is a "MUST READ" for all those who have lost someone they loved. Helen will take you through sad times that followed her loss and then through a recovery period. This book is an excellent buy for yourself or a gift for anyone who has lost someone. I own a copy and have bought a copy for a friend who read it and was very grateful that I had thought of her. She said, it helped her to see she was not alone and that there were answers.

Daveda Gruber, author of

"Magical Moments," "Bruised but Not Beaten," "Death of a Daughter," "Steelers Cheers," "Red Barn and Other Short Stories," "Cling to the Magic Mere Mortals," "The Blonde Who Found Jesus," "A Blonde View of Life," "Tales of a Tiny Dog," "More Tales of a Tiny Dog," "Castle of Ice," "More Snapshots from my Family Album" and "Snapshots a Blonde View."