CHILDREN'S BOOKS BY DAVEDA GRUBER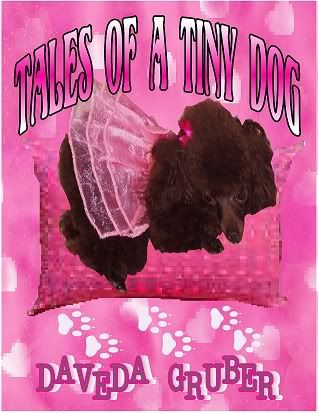 Click Here to Buy:
http://www.lulu.com/product/paperback/tales-of-a-tiny-dog/10641100
Cover by:
Graphic Art Designer Carol Eckart A/K/A Lady Kami
REVIEWS:
5.0 out of 5 stars

Charming and delightful, February 23, 2009
A book to capture children's hearts,
that's obvious when reading starts.

A little poodle dressed in pink;
a child would treasure this I think.

Lady Godiva's chocolate, yes
but when hearts melt there is no mess.

She has a friend named Buddy who
is sure to make a splash with you.

There's tales of how on Christmas Day
a lot of dogs dropped by to play.

A little Yorkie oh so small;
that little Brutus can enthrall.

These books are pleasure, front to back;
it seems Daveda has the knack.

Her books about Godiva show
our little ones how love can grow.

She shows the kids how dogs can love,
a simple gift from God above.

So I would share a book or two
with all the youngsters close to you.


If you wish to control a child's future be part of their now.
Read to them.
REVIEWED BY: Joe Hartman
| | |
| --- | --- |
| | 5.0 out of 5 stars Tales of a Tiny Dog, October 17, 2008 |
5.0 out of 5 stars Fantastic Doggy Tales, September 12, 2008

Tales of a Tiny Dog

Tales of a tiny dog is great!
Lady Godiva is so fine
Her stories are fantastic too
Her photos are incredible

&****&

She is a small teacup poodle
She has friends that visit her
She has the finest pet bed made
Tales of a tiny dog is great!

&****&

Her color photos do impress
Her outfits and booties are cute
Sometimes she does get in trouble
Lady Godiva is so fine!

&****&

She is loved by a Mom and Dad
She enjoys quality time spent
She is only about three pounds
Her stories are fantastic too

&****&

She is a book for all ages
You'll read from cover to cover
You will treasure it forever
Her photos are incredible!

&****&

By Christina R Jussaume © copyright (Cascade Poem)

This book is a treasure to read and to keep in my collection to read to my Grandchildren or to read again for my own enjoyment. The book has great beauty within the verse and the story quality. The photos in color of this pet are beautiful and accompany the poetry splendedly. It is a high quality book that was a real delight to read tonight. I highly reccommend this book to anyone that enjoys stories of pets, especially dogs. Christina R Jussaume.. Author/Poet "Amazing Pets and Animals" on this site... www.Poetesscrjussaume.com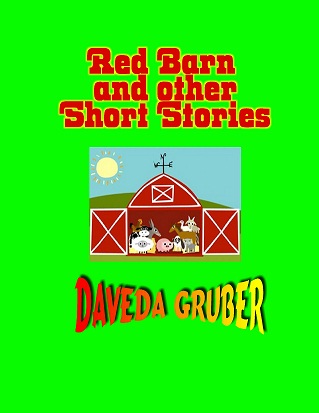 Click Here to Buy:
http://www.lulu.com/product/paperback/red-barn-and-other-short-stories/10280130
Cover Design by Graphic Artist:
Daveda Gruber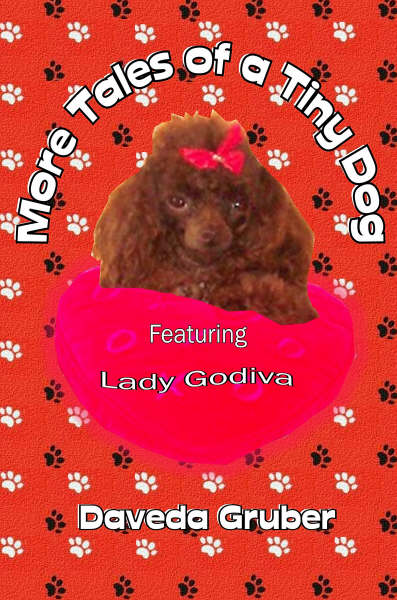 NOT A PWP BOOK!
Click Here to Buy:
http://www.lulu.com/product/paperback/more-tales-of-a-tiny-dog/4484315
5.0 out of 5 stars

Sweet Cup Poodle Pup - Just Too Cool, August 16, 2009

This review is from:

More Tales of a Tiny Dog (Paperback)


The title of this wonderful book is More Tales of a Tiny Dog. It is an amazing poetry book about a dog named, Lady Godiva, who is the main character in the story. This sweet pup is actually a teacup poodle dressed in pink who loves to play with balloons.

This sweetly and elegantly dressed teacup-poodle pup welcomes you to her world, and takes you on a magical ride from Valentine's Day, to Christmas, and even New Year's Day. This teacup pup certain knows how to celebrate special days with special friends.

This poodle has dog friends by the name of Sky, Buddy, and Brutus. Therefore, don't think she is all they sugar and plum with marshmallow and fudge; she has been well indoctrinated by some human powers about football, because:

Sweet Cup Poodle Pup Poem

This sweet little teacup-poodle pup
Thinks the Steelers will keep the cup
This teacup-poodle pup is not ordinal
She thinks she can defeat the Cardinals
She falls in love with Buddy
Seems like they were getting cuddly
Pushy teacup-poodle pup! Ha!
Well she is still lovable!"

© Joseph S. Spence, Sr., 8/10/09
© All Rights Reserved

This must be a great poodle pup, because she even gets to ride with Santa Clause and his reindeers at Christmas; and after that, she even receives stockings full of precious toys. Wow! How much sweeter could a teacup-poodle pup be?

The storyline in this book is excellent. There are a variety of other characters in her life, which gives the story a special spark and makes it more interesting and intriguing.

The author uses a variety of poetry forms and styles to articulate the story. This is funny, humorous and will keep you smiling. The style of the book makes it an easy and relaxing read.
This is great for relaxing and storytelling, especially with children and also adults who need a nice smile. Just make sure that you get her some special Godiva Chocolate when you're through reading the book, because she is a fluffy and cuddly brown teacup-poodle pup, with the name of Godiva.

Submitted by "Epulaeryu Master."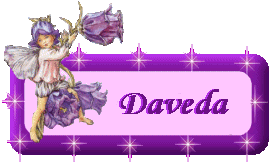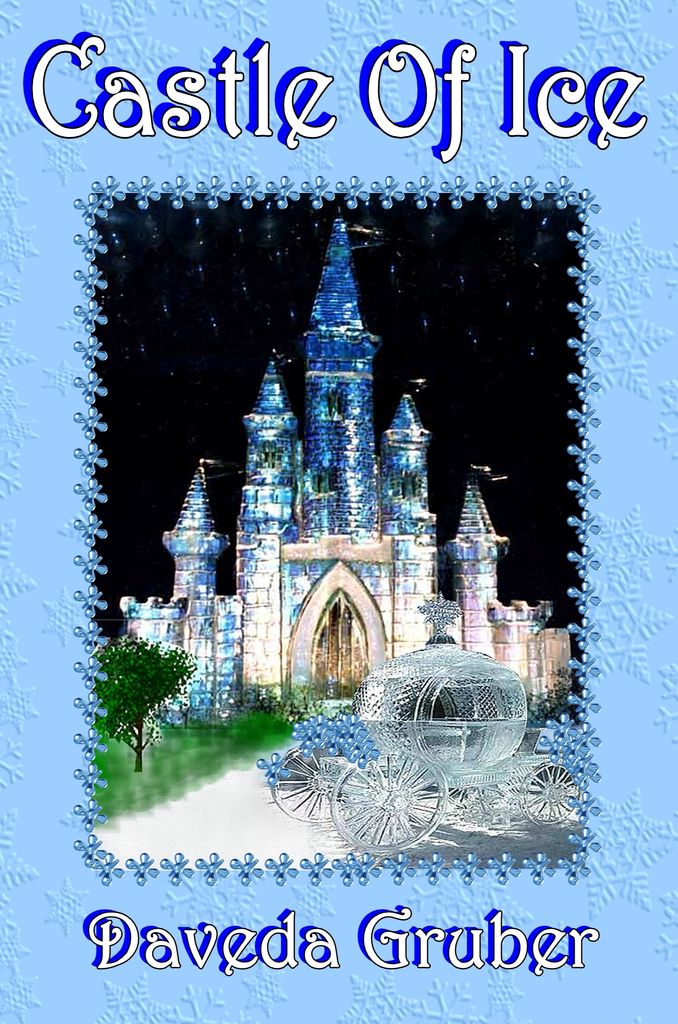 Click Here to Buy:
http://www.lulu.com/product/paperback/castle-of-ice/3614738
REVIEWS
5.0 out of 5 stars

Magical Fairy Tale, September 14, 2008

This review is from:

Castle of Ice (Paperback)


by crj147
"Castle of Ice" was a lovely magical fairy tale that a person of any age can enjoy.. I know I did!! The story is magical with good rhyme and content and has good morals within it. It is well written with an appeal to anyone that likes mystical fairy tales and romance novels with happy endings. It arrived today and after dinner I sat down to enjoy it and I read it all from beginning to ending. I highly reccommend it. I have all of Daveda's books and they are are very special and unique. Kudos to you Daveda for a lovely chapter book in rhyme. Christina R Jussaume.. Author/Poetess... Author of "My Walk with Jesus", "Amazing Pets and Animals" and "Spiritual Living Waters". All of my books are available on Amazon.com